Since I heard about the upcoming mystery adventure game, The Vanishing of Ethan Carter, I've been desperately awaiting its release. Created by the independent developer The Astronauts, The Vanishing of Ethan Carter is being sold as a game that, like Dear Esther, will be ground breaking in an odd…..weird…….not quite expected way. I think?
Actually, nobody seems to know what The Vanishing of Ethan Carter is going to be like. Even Adrian Chmielarz, one of the heads of The Austronauts studio, doesn't sound too sure. All he will say is he's hoping it's going to be "an experience" for the people who play it.
Meanwhile, the third video trailer for The Vanishing of Ethan Carter has just been released and, although it shows a little bit more than we saw in the first two trailers, it still leaves us asking "What?"
The video trailer begins by panning around Red Creek Valley, a haunting, beautiful and empty place that we soon discover is actually quite deadly.
The bloody battered body of a young man appears, desperately crawling along the ground to escape something or someone, but we don't know who. Then we see an older man bending down and repeatedly smashing the handle of a weapon into the back of the younger man's school until it's obvious he's dead.
But this is not Ethan Carter. No, Ethan Carter is simply missing and it's up to you, playing as occult detective Paul Prospero to find him.
Watch the video below and come away from it un-disturbed. We bet you can't.
The Vanishing of Ethan Carter releases on PC sometime later in 2014. I can't wait.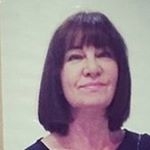 Latest posts by Michelle Topham
(see all)