The first The Walking Dead gameplay trailer video has been released by Telltale Games and let's say, yep, it's pretty gruesome and pretty violent. But, very very cool.
Oddly, since the gameplay trailer released a couple of days ago, some gamers are complaining about the graphics saying they shouldn't look like "a cartoon". Since The Walking Dead is actually based on Robert Kirkman's Walking Dead comic book series, and not the Walking Dead TV series er……yeah, the graphics should look like more than a graphic novel, so they'd be wrong there. Personally, I like the graphics in the game but, then again, I love comic books.
The first Walking Dead episode (there are five in all) will release in April, with the others slated for release in the months afterwards. Each episode is just about two hours long, and has a different main character, plus there's Clementine, the teeny tiny orphan who just looks so freakin' cool (you can see her introduction in the video below).
What I love about this game so far, is Telltale says there's no desensitizing of the player by mass zombie killings. In The Walking Dead, you're really going to feel the effects of having to kill zombies — after all, some of them were people you used to know.
In fact, gameplay is going to be more adventure than shoot em and kill em. Choices too are going to be really big, with whatever choices you make throughout the game staying with you through every episode
Now, I've never seen the TV show (we don't get it in Asia yet, as far as I know), but I have read the comic books so I'm excited to see some of the main characters from the comic in the game. So far, from what I've seen, and interviews I've heard, The Walking Dead looks like it could be a pretty cool game and at only 5 bucks per episode, it's well worth trying out the first episode just to see.
Meanwhile, watch the gameplay video and see what you think. I love it.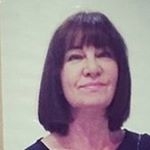 Latest posts by Michelle Topham
(see all)