The Walking Dead's Lauren Cohan was on Jimmy Kimmel Live! this week where one of the main topics was her new short haircut.
According to Cohan, her haircut was international news when she first had it done. So much so, at one point it was running across CNN's live ticker feed.
Of course, when Kimmel asked her if 'The Walking Dead' was the reason she had had her hair cut so short, Cohan couldn't tell him. Because everything is hush hush on that show, until each episode actually airs.
"The fun thing is you'll either find out. Or you won't find out. Or it was on the show. Or it wasn't on the show. But we will find out". And that, apparently, is all we're going to find out about that. At least for now.
Have to say, though, I do love Lauren Cohan new short haircut. It's adorable.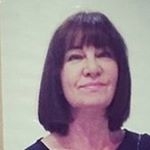 Latest posts by Michelle Topham
(see all)