I still remember the first song I ever played on the radio when I first started work as a radio DJ. The Waterboys 'The Whole of the Moon'. From their album This is the Sea, 'The Whole of the Moon' became my favorite song of all time and, almost three decades later, it still is one of them.
That's why I am playing it for my Repeat Rotation Video today, but also because, if you haven't ever listened to The Waterboys album This is the Sea, you are missing one of the most sublime experiences of all time.
Because every track is musically and lyrically beautiful, and every track is perfect.
The Waterboys, by the way, are still together almost thirty years later, and still play the same incredible music – Celtic folk rock with a rock and roll beat.
The last album they released was Fisherman's Box the 25th Anniversary Edition in 2013 and, God, it's gorgeous. Six CDs, over a hundred tracks, 85 of which have never been released before, and every single one — perfect.
You can order it at The Waterboys online store. It's not in stock right now, but more are apparently on their way. Order now, as they sell out fast.
Meanwhile, listen to my choice for Repeat Rotation Video today. The Waterboys gorgeous 'The Whole of the Moon'. It was written in partial tribute to the great British author C.S. Lewis, and, yes, when you hit the 'Play' button, play it LOUD so that it can permeate your soul.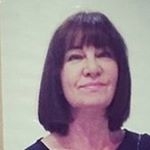 Latest posts by Michelle Topham
(see all)