A new anime series based on the popular The Way of the Househusband manga series written and illustrated by Kousuke Oono is coming to Netflix next year.
For fans of the manga, and I classify myself as one of them, this couldn't be better news.
After all, the upcoming The Way of the Househusband anime series is being adapted for TV by none other than J.S. Staff — one of the best animation studios in Japan, and an organization responsible for iconic series like A Certain Magical Index, Is It Wrong to Try to Pick Up Girls in a Dungeon? and Food Wars! Shokugeki no Soma.
In other words, we can probably expect The Way of the Househusband anime to have superb artwork, excellent animation, and to feature some of the best voice actors.
Especially as the series will have an accomplished female director in Chiaki Kon (Higurashi no Naku Koro ni and Golden Time), as well as Susumu Yamakawa writing scripts.
The storyline in The Way of the Househusband
As for the storyline in the anime series, it centers around Tatsu, a former yakuza (gangster) who has decided he is giving up that kind of life in exchange for becoming a house husband instead so his wife Miku can go out to work.
The problem is, as much as Tatsu tries to get away from the yakuza world, it seems to follow him into his new life. Up to and including tainting the way he prepares food or takes care of the house.
And, when he meets former colleagues and adversaries from his yakuza life, things can sometimes get quite dangerous.
(article continues below…)
Wit Studio's Vampire in the Garden on Netflix in 2021 — Attack on Titan studio creating another top-notch series?
The first key visual for The Way of the Househusband anime
Along with today's announcement of The Way of the Househusband coming to Netflix during the streaming platform's Anime Festival 2020 presentation, the company also released the first key visual for the series. (see above)
It features Tatsu wearing an apron and a sinister smile, while showing off his homemade bento box complete with bird-shaped rice balls, and gives us a great idea of what silly fun we can expect.
The Way of the Househusband anime is one of several coming to Netflix in 2021.
Yes, Netflix seems to like anime and they are willing to throw huge amounts of money at it, which can be only beneficial for anime fans in the long run.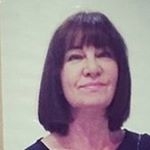 Latest posts by Michelle Topham
(see all)