The hit comedy anime The Way of the Househusband Season 2 got a cute key visual today, along with a Netflix premiere date and a new trailer.
That date is October 7th, and has been announced as a worldwide event by Netflix Japan.
As if that wasn't exciting enough, The Way of the Househusband Season 2 will also feature two new characters, Tatsu's neighbor played by Tomokazu Sugita, and an ex-gokudo rapper played by Subaru Kimura, who are guaranteed to add to the anime's craziness.
The Way of the Househusband (aka Gokushufudou) is based on the manga by Kousuke Oono.
The anime is directed by renowned director Chiaki Kon (Golden Time, Higurashi no Naku Koro ni Kai), with Susumu Yamakawa in charge of series composition (Kiyo in Kyoto: From the Maiko House), and anime production by J.C.Staff.
The series tells the story of the once feared "Immortal Dragon" Tatsu, a former yakuza member who is now a full-time househusband, as all he wants is a peaceful life.
In fact, nowadays Tatsu's goal is nothing more complicated than being a good homemaker — cooking delicious food, keeping the house clean and making sure he gets the best prices at the local shops.
Watch the new The Way of the Househusband Season 2 trailer, and mark your calendars for October 7th as this one looks as hilarious as the first part of this crazy story.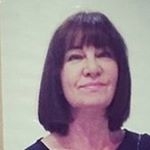 Latest posts by Michelle Topham
(see all)