I love it when an anime's opening theme song gives you a big hint about the subject matter of the anime even before the show starts.
Take The Way of the Househusband's theme song 'Shufu no Michi' performed by Uchikubigokumon-Doukoukai.
Advertising
It's a song with vocals that superbly describe the show's main character — Tatsu aka 'The Immortal Dragon' — a legendary member of the yakuza who has now retired and decided to be a stay-at-home househusband.
'Shufu no Michi' shows that off perfectly with its loud, hard rock music and growly vocals — perfect for Tatsu, with his intimidating personality and definite yakuza tendencies. Even when he's just at home cooking.
And, while 'Shufu no Michi' is just 90 seconds long when played during the anime's opening animation, a just-released 3-minute video on the band's YouTube channel with its full-length version of the song allows us to enjoy the track even more.
The Way of the Househusband anime is based on the serialized manga originally published in Shinchosha's Kurage Bunch digital manga magazine.
The anime is directed by Chiaki Kon (Higurashi When They Cry) and stars Kenjiro Tsuda, Jun Fukushima, Junichi Yanagida and Shizuka Ito. The series is animated by J.C. Staff.
Advertising
The Way of the Househusband premiered on Netflix worldwide today. Listen to the show's cool theme song 'Shufu no Michi' by Uchikubigokumon-Doukoukai in the video below.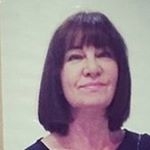 Latest posts by Michelle Topham
(see all)