Kat Yeh's latest young adult fiction book The Way to Bea is now available
If you are looking for a gift of middle grade fiction for a daughter, friend or other teen, or you want to buy one for yourself, the new release from children's book author Kat Yeh — The Way to Bea — could be a great choice.
After all, it is a wonderfully imaginative story with a main character who is smart, kind and not afraid to be friends with someone who is just a little 'different'. Especially as she is quite 'different' herself.
Yeh's new middle grade book The Way to Bea tells the story of a Taiwanese- American girl called Beatrix Lee, a poet and an artist who is just about to start seventh grade without any friends.
At the same time, she is soon going to be a big sister for the first time as her mother is about to have a new baby.
But, while things may not be going exactly as planned for Bea at the moment, as she writes haikus and dreams big, things begin to change.
And soon Bea's life is far better and more interesting than she could ever have imagined.
Kat Yeh, of course, is the author of previous books The Truth About Twinkie Pie, The Friend Ship and The Magic Brush: A Story of Love, Family, and Chinese Characters.
Kat herself is from Westtown, Pennslvania, and worked for many years in advertising while writing books at night and on weekends. Her first book You're Lovable to Me was released in 2009.
The Way to Bea by Kat Yeh book blurb says this:
With a charming voice, winning characters, and a perfectly woven plot, Kat Yeh delivers a powerful story of friendship and finding a path toward embracing yourself. 

Everything in Bea's world has changed. She's starting seventh grade newly friendless and facing big changes at home, where she is about to go from only child to big sister. Feeling alone and adrift, and like her words don't deserve to be seen, Bea takes solace in writing haiku in invisible ink and hiding them in a secret spot. 

But then something incredible happens – someone writes back. And Bea begins to connect with new friends, including a classmate obsessed with a nearby labyrinth and determined to get inside. As she decides where her next path will lead, she just might discover that her words – and herself – have found a new way to belong.
Watch Kat Yeh talk at Tweens Reads about her new book The Way to Bea in the video below, and read a review of the book on Kirkus.
You can buy The Way to Bea now on all major online book platforms and, of course, at your favorite local independent bookstore.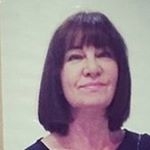 Latest posts by Michelle Topham
(see all)