I love any movie that stars unknown actors, and is relatively low budget. That is because they are often far more innovative than most big budget movies. Case in point. At the Sundance Film Festival earlier in the year, the Robert Eggers' thriller The Witch was an audience and jury favorite. So much so Eggers won the Best Director prize.
Now The Witch has its first trailer. A trailer from which you can quickly figure out this film is going to be disturbing, terrifying and mesmerizing. All in equal measure.
The Witch centers around a family of Puritan pilgrims who have been forced to leave the colony they were living in, and set up a homestead on the edge of a forest said to be inhabited by witches. Once there, though, a baby goes missing, crops fail, the goat starts producing blood instead of milk and, before long, teenage daughter Thomasin is accused of being to blame and of being a witch.
After all, The Witch does take place in 1630's New England, a time and a place known for its ingrained adherence to superstitions, and the site of the infamous witch trials just a few decades later.
A24, the studio behind the film, has put together a truly horrifying trailer for The Witch, and one very much in the same vein as what we're used to from M. Night Shyamalan. One that does not give away many of the plot points while it sets up a disturbing and frightening atmosphere. Those types of trailers I love.
The Witch was written and directed by Eggers, and stars Anya Taylor Joy, Ralph Ineson, Kate Dickie, Harvey Scrimshaw, Lucas Dawson, and Ellie Grainger.
It isn't due to be released until 2016, but that doesn't mean A24 isn't going to make us long for it by the time they're finished teasing
Watch the trailer below.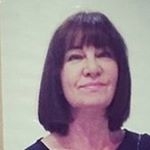 Latest posts by Michelle Topham
(see all)