The Witcher 3 Wild Hunt is the new game coming out next year from CD Projekt RED. It's also a game that Microsoft was pushing yesterday at E3 as it's going to be available for the Xbox One (don't worry those of you who wouldn't have the DRM stuffed Xbox One given, it's also coming out on PC and PlayStation 4). Today, CD Projekt RED released a new The Witcher 3: Wild Hunt Developer Diary video and, yes, it shows quickly that this game is looking to be something quite superb.
The Witcher 3: Wild Hunt Developer Diary gives gamers a quick look at the in-game world — the travels you'll take, the terrains you'll cross, the obstacles you'll overcome — as well as stresses how 'story-driven' the game will be.
In fact, they're calling The Witcher 3 "an RPG fan's dream come true". And knowing the caliber of work CD Projekt RED puts out, I can believe that.
Check out The Witcher 3: Wild Hunt Developer Diary video below, listen to that amazing music, look at that stunning scenery, hear how these guys talk about the game and then tell me you don't think this game is a must buy.
Hell, I was already planning on buying it but now I'm really stoked.
And can I just say, these guys are a small indie developer based in Poland and they hired a freaking HELICOPTER to film the opening scenes like they're filming a Hollywood movie. Cool. So cool. Amazingly cool.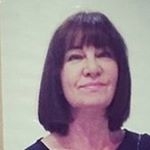 Latest posts by Michelle Topham
(see all)