The Witcher 3: Wild Hunt recently won IGN's 'People's Choice Award' at E3 2013. Being developed by CD Projekt RED, of course this RPG is going to be one of the best you'll ever play. But, to make it even better, CD Projekt RED has already announced when The Witcher 3 releases next year, it will be DRM-Free on GOG.
Of course, if you buy it somewhere else other than GOG and other than on PC, it may very well not be as CD Projekt RED has no control over installers some digital download services run, or DRM code they sometimes add to all their games before they are downloaded.
That's why, if you want to buy The Witcher 3: The Wild Hunt DRM-Free, the only place you should be buying it is GOG.
Advertising
The Witcher 3: The Wild Hunt will be releasing in 2014 for PC, PlayStation 4 and Xbox One. From what I have seen so far, my guess is it is going to be one, if not the, game of the year.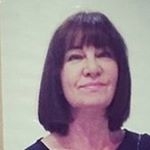 Latest posts by Michelle Topham
(see all)