Awesome news from E3, where CD Projekt RED's The Witcher 3: Wild Hunt won IGN's People's Choice Award this year, getting the most votes from users at E3 than any other game. How cool is that?
Of course, you only have to look at the developer diary for The Witcher 3 and see some of the screenshots to know this is going to be one amazing RPG.
It's the third, and last, in The Witcher 3 trilogy so CD Projekt RED are pulling out all the stops to make this game the best they have ever created. I'd say they've probably already done that.
The game itself isn't due out until sometime in 2014 ( a looooong time to wait for something this fabulous), but don't worry we'll keep you up to date on all the new news about the game as it becomes available.
Meanwhile, if you haven't played them yet, and you really should as they are superb games, you can grab Witcher 1: Enhanced Edition and Witcher 2: The Assassins of Kings at GOG.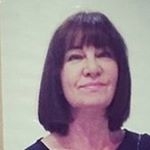 Latest posts by Michelle Topham
(see all)