The first The Witcher series trailer for Season 1 is finally out and, let's just say after watching it, not only is this the show I'm looking forward to the most this year, but it is also likely to be a big hit for Netflix.
And also a hit for Andrzej Sapkowski, the Polish author of the popular novels and short stories.
You only have to look at the Game of Thrones-style treatment of these books shown in the 1:59 minute trailer, and the epic feel of this adaptation, to predict what will happen when the series releases.
Andrzej Sapkowski and his The Witcher licensing deal with CD Projekt RED
The Witcher TV series is a Netflix exclusive that is based on the Polish author's books, and not on the hit video games developed by CD Projekt RED.
Licensing to Netflix that must have made Sapkowski extremely happy. Especially as, when CD Projekt RED bought the rights to Sapkowski's books for their video games, they offered him an outright payment for the game rights, or a percentage of the game's profits.
Thinking The Witcher game would not make much money, Andrzej Sapkowski went for the outright payment instead. It was only after the release of the first game in the now enormously successful video game series based on his books, Sapkowski realized he had made a mistake.
Several years later, he attempted to take CD Projekt RED to court demanding more money than the original $9,350 they had paid him. Of course, there was little chance he would win a court case, as the video game developer had offered him two fair options, and he himself chose the one that, in hindsight, was the poorest one.
A year after Sapkowski filed his lawsuit, however, CD Projekt RED did apparently agree to pay him more money. Just obviously not the $16.1 million he was demanding.
Let's hope he managed to get a much better deal from Netflix for The Witcher series and that, this time, he will be financially set for quite a while.
The Netflix release date for The Witcher has not yet been announced, but the streaming service has said in the past that it would be close to the end of 2019.
Meanwhile, watch The Witcher series trailer in the video below, and oggle that beautiful cinematography, Henry Cavill looking just like I have always expected Geralt to look, interesting clips featuring Freya Allan, Anya Chalotra and Jodhi May and, of course, some pretty stellar special effects.
Related reading: The Witcher 3: Wild Hunt shows just how gorgeous this game world is going to be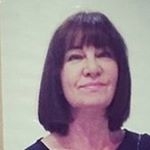 Latest posts by Michelle Topham
(see all)