A new The Yakuza's Guide to Babysitting key visual was released today featuring all the main characters in the upcoming anime series.

Most have a distinct style in a Sasuki from Sasuki and Miyano (love the snaggle teeth!) and a Victor from Yuri on Ice kind of way (check out the facial features of Toru Kirishima, Kei Sugihara, Touichirou Aoi, Kazuhiko Sakuragi, Yuri Mashiro and other characters in the background, and you will see what I mean).
A style I really like, as well as a harsher style compared to the soft, sweet features of Yaeka Sakuragi, the boss's daughter Toru Kirishima is told to take care of and protect at all costs.
And one that fits perfectly with the anime's theme of tough yakuza members versus an adorable little girl.
The latest The Yakuza's Guide to Babysitting key visual also came with a new trailer featuring the same characters, with the same fabulous design style.
And yes, this thing looks really cute.
The Yakuza's Guide to Babysitting is based on the manga series by Tsukiya. The first three volumes of the manga are currently available in English via Kaiten Books.
The Yakuza's Guide to Babysitting anime is being directed by Itsuro Kawasaki (Sengoku BASARA), with Keiichiro Ochi (The Quintessential Quintuplets) in charge of scripts and series composition, and Hiromi Ogata (Mini Toji) creating those fabulous adapted character designs.
The anime will premiere on July 7th via Tokyo MX.
Until then, watch the new The Yakuza's Guide to Babysitting trailer to check out how cool these characters look. Sorry, but I really really love them!!!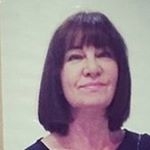 Latest posts by Michelle Topham
(see all)