The Yogscast Simon and Lewis make Favorite Let's Players list in Game Informer
I'm always happy when one of my favorite Let's Players gets recognition, so I was thrilled today to see a tweet from Simon Lane (aka Simon of The Yogscast, aka Honeydew) showing off a mention he and Lewis got in the latest edition of Game Informer magazine. The magazine has put The Yogscast Lewis and Simon on their list of 'Our Favorite Let's Players'. Yay!
Game Informer, by the way, calls the channels they chose in their favorite let's players list  'some of the most entertaining channels we think you should keep an eye on". Have to say, at least in this case, I agree.
The Yogscast Lewis and Simon (along with a couple of other channels) give me literally hours of entertainment every day. It's at a point now where I rarely, if ever, watch TV when I have free time but instead sit back with a cup of tea or my lunch or dinner and click on another Yogscast's video.
I'm currently watching all the videos Lewis and Simon have ever made from their very first Minecraft video onwards (I'm not into WoW, so don't watch their previous efforts) and, so far, am only four months away from the videos they've uploaded today.
At my present viewing schedule, I should have watched every The Yogscast Lewis and Simon video within the next two weeks – then it's just a case of keeping up with their daily uploads. And, yes the videos they record, and how entertaining Lewis and Simon are in them, gives me huge, huge pleasure.
So, congrats guys for making Game Informer's list. I can't think of more worthy Let's Players to do it.
By the way, if you don't get Game Informer magazine (I don't as Game Informer's digital app is crap (see reviews here) and the magazine itself is not usually available on newsstands in Thailand, you can see a screenshot of The Yogscast Lewis and Simon Favorite Let's Players entry and read what Gamer Informer says about them in the image above. Nice, eh?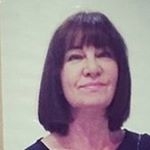 Latest posts by Michelle Topham
(see all)