Just four days into The Yogscast's Jingle Jam 2020 and one of the most successful Christmas charity fundraisers on the planet when it comes to gamers is already heading towards £2 million raised.
The first £1 million was raised by the British gamers just halfway through the third day of their Twitch livestream yesterday, Thursday December 3rd, 2020.
An amazing achievement considering a huge number of people around the world are currently in economic crisis due to government lockdowns, mandatory masks and other craziness over Covid-19.
To see that kind of money already raised in this economic climate then is heart-warming.
Changes to Jingle Jam 2020 from previous years
The Yogscast's Jingle Jam 2020 also has a couple of other changes this year that could have easily negatively affected the gamers' ability to raise the kind of money they have raised in previous years. (The gaming channel has raised over $17.6 million since their first fundraiser in 2011, not counting the money raised so far in 2020).
First, unlike every other Jingle Jam in the past that had livestreams running for the entire month of December, this year's is only being held from December 1st to the 14th.
The Yogscast also changed their fundraising platform from Humble Bundle, which they have used for the last seven years, to a new platform for most people — Tiltify.
The decision did seem to upset some at the beginning of the fundraiser, but criticism of the move has all but tapered to nothing in the Twitch livestream chat since then.
Particularly as donating via Tiltify is as easy, if not easier, than via Humble Bundle.
Finally, instead of revealing a few of the games in the bundle day-by-day, The Yogscast decided to reveal all 35 games in the Jingle Jam bundle on December 1st as soon as the livestreams kicked off.
All these quite large changes combined then is why the amount The Yogscast's Jingle Jam 2020 has already raised — as just a few pounds past £1,200,000 — is actually quite astounding.
In fact, with 10 more days still left of Jingle Jam 2020, there is a good chance they will reach the £2 million mark and probably steam right past it.
The charities being supported in The Yogscast's Jingle Jam 2020 are these 12, by the way:
Access Sport
British Games Institute
Call of Duty Endowment
ILGA
Mental Health Foundation
One25
Open Bionics
Safe In Our World
Special Effect
The Grand Appeal
War Child
Whale and Dolphin Conservation
You can watch the Jingle Jam 2020 livestream on Twitch every day through until the end of December 14th (see schedule for Week One above).
You can donate to your favorite charity out of the list above, and get all 35 games in this year's game bundle by donating at least £25 (approximately $34) via Tiltify here.
Meanwhile, don't miss this year's just-released Yogscast Christmas Song — 'The Best Christmas Song Ever".
Yep, it's definitely Yogsmas, and isn't that just fabulous!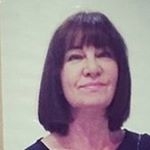 Latest posts by Michelle Topham
(see all)