Pretty much anyone that knows me as a gamer knows I am a Minecraft addict. So much so, I tend to play five hours of Minecraft for every hour of other games I play.
And yes, I have been like that since I first bought the game seven years ago.
So, when Mojang announced today there is currently a Minecraft RPG in development called Minecraft: Dungeons, I have gotta say that is the best gaming news I have heard in eons.
After all, Minecraft: Dungeons will be a third-person action-adventure game. But, instead of the development team creating an upgraded Minecraft look and thoroughly spoiling the game, it looks like the RPG will still be in the same blocky Minecraft graphics we all know and love.
The game itself will take place in the Minecraft universe, with tons of dungeons to explore, monsters to kill and loot to grab.
Yay!
Gamer complaints about Minecraft: Dungeons
Mojang announced Minecraft: Dungeons at Minecon today and, as usual, half the people tweeting about it soon after were already bitching. Well, hell, they wouldn't be gamers if they weren't.
Their complaints?
"Lame, cant you just focus on Minecraft? World of Warcraft already exists. People don't need a lamer rip off of that…"
Now, how that Twitter user ever thought Minecraft: Dungeons is a knock off of World of Warcraft is beyond me? Especially as little or nothing has been shown about the actual game yet.
But, hey, he did.
Other comments complained about developers being taken away from the main game of Minecraft and its updates to work on Minecraft: Dungeons instead.
But, of course, nowhere has Mojang said that is happening either. In fact, they emphatically stated a very small team is currently working on it within Mojang. So, for all we know, they may have hired developers especially for the RPG.
Other tweeters were annoyed the game is only releasing on PC.
To that I have to say, yep, Minecraft released only on PC to begin with as well. But it was soon ported to just about every other platform.
Besides, it is currently the world's biggest selling video game of all time. So do you really think Mojang and Microsoft are going to ignore half of the game's players?
As for Minecraft: Dungeons itself?
According to Mojang,  it is "inspired by classic dungeon-crawlers", and will either be able to be played solo or in multi-player with up to four players.
They also say it is a "passion project" as, apparently, many of the developers at Mojang love the same classic hack n' slash RPGs so many of us also adore.
Five incredibly nice YouTube Minecraft players you should be following
All I can say to the news of Minecraft: Dungeons is "Holy moley, that's cool". Because, in my mind, anything new that is being developed in connection with Minecraft only means even more people will be introduced to the original game as well. And that is never a bad thing.
Besides, it is just another fun way to play Minecraft and I am all for that.
For more on Minecraft: Dungeons, watch the short game trailer below. The game itself is due to be released in 2019 for Windows PC. At least at first.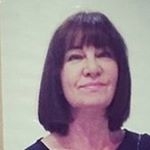 Latest posts by Michelle Topham
(see all)