The Netflix original anime series Thermae Romae Novae was announced back in 2020, then no more news about the upcoming anime was heard.
That has changed this week, however, as Netflix has released a 2-minute long Thermae Romae Novae trailer along with a March, 2022 release date and a key visual — all proving once and for all it has not been forgotten. Yay!
The anime is based on the Thermae Romae Novae manga by creator Mari Yamazaki. A manga Yamazaki ended in early 2013.
In 2020, however, Netflix announced a partnership with Yamazaki and five other Japanese creators in an effort to expand its anime offerings.
In retrospect, it shouldn't have been any surprise those kinds of Netflix partnerships were occurring. After all, the streaming service has said for a while anime is one of its most popular genre of shows.
The other creators mentioned were the all-female manga artist group CLAMP (Cardcaptor Sakura), mangaka Shin Kibayashi (The File of Young Kindaichi), mangaka Yasuo Ohtagaki (Mobile Suit Gundam Thunderbolt), film director and novelist Otsuichi (Goth), and novelist Tow Ubukata (Psycho-Pass 2 and 3).
Yamazaki's Thermae Romae Novae is one of the first anime releases to come out of that announcement, and its trailer makes it looks hilarious.
The anime is based on the original manga series, with Yamazaki herself writing three new stories for it.
Thermae Romae Novae is directed by Tetsuya Tatamitani (Africa Salaryman), with Yuuichirou Momose (So I'm a Spider, So What?) in charge of scripts.
Anime production is by NAZ (My Sister, My Writer).
The plot of Thermae Romae Novae goes something like this:
Lucius, a Roman Empire bath designer, slips into a water vortex and is sucked into present day Japan, where he arrives in the middle of an onsen.

Once there, he is astounded by all the inventions an onsen features in the modern-day. He vows to learn everything he can, so he can one day return to the Roman Empire and create baths that will be adored by millions.
Watch the just released Thermae Romae Novae trailer below.
The art style is pretty, and the gags are cute, so this one could be fun entertainment when you're in the mood for relaxing.
Thermae Romae Novae will begin streaming on Netflix worldwide beginning March 28th.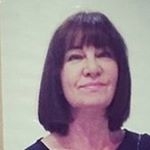 Latest posts by Michelle Topham
(see all)