Thimbleweed Park was released on GOG this morning and, as soon as I had made my first cup of coffee, I grabbed it.
Because this classic point and click adventure game was developed by Ron Gilbert and Gary Winnick, the developers of my favorite adventure game ever, The Secret of Monkey Island, and in my mind that meant it had to be good.
Now, about five hours into the gameplay I have to admit I had to take a break because I am a little stuck. But I still say this is one of the best adventure games I have played in a long time.
Because it's smart, it's funny, the story is well written and interesting, the puzzles are challenging, (although a couple had me a bit stumped), and it has all the quirky humor that made The Secret of Monkey Island such an absolute gem.
In fact, if you are an adventure game lover, it would be tragic not to have Thimbleweed Park in your collection. It really is that good.
Thimbleweed Park, of course, is designed to look and play like the classic point and click games of the early 1990s as well.
So here we get the gorgeous retro pixel art, the smart dialogue, and the easy to use controls.
We also get references to those old games throughout this new one which, for me at least, makes the game even more fun.
To me, though, what makes this stand out even more than the same style games in the 1990s, is that it has everything they did but even more depth when it comes to the game's storyline.
That means you are immediately pulled in from the first few minutes of gameplay, as the story is so interesting and the characters quirky and weird. Then you just keep getting dragged along. Hour after hour after hour.
Oh and one funny thing.
I got stuck after about hour five and so I did my usual thing — got online to find a Thimbleweed Park walkthrough.
But, surprise surprise. Thimbleweed Park is so new, there isn't a walk through available yet. So, yes, I ended up having to stop playing until I had more time to mess with it and figure it out myself. Just like I used to do 25 years ago before online walkthroughs were a thing.
Honestly, I quite enjoyed the feeling.
You can buy Thimbleweed Park at GOG, and I highly recommend you do. And, if you want to see how the game looks, feels and plays, check out the IGN video below.
They have played the first 17 minutes of the game, so you'll get a good idea if this beautiful retro point and click adventure game is your cup of tea before you buy it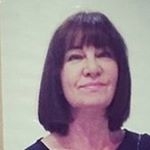 Latest posts by Michelle Topham
(see all)