When it comes to wild, vibrant, colorful and exciting key visuals, you don't get much better than the third Dragon Goes House-Hunting key visual, which has just been released today.
That key visual has Letty the dragon up front and center, with Nell riding on his shoulder and Pip the chick being carried in his claws.
Behind him almost every character in the upcoming anime series is also rushing into the frame.
The new series is being directed by Haruki Kasugamori (Hitorigurashi no Shogakusei), with Shiori Asuka and Su Shiyi designing the characters, and music composed by Kyohei Matsuno (You Don't Know Gunma Yet).
It stars Shun Horie in the lead role of Letty, Misato Fukuen as Nell, Shiori Izawa as Piyobelt (Pip), Kaito Ishikawa as Dearia, Mao Ichimichi as Albert and Takashi Kondou as Huey.
(continue reading below…)
Dragon Goes House-Hunting character design is adorable — check out Letty, Pip, Nell and Dearia!
The Dragon Goes House-Hunting anime series premieres on April 4th in Japan.
It will stream in the U.S. via Funimation around the same time.
Enjoy the zaniness of the third Dragon Goes House-Hunting key visual above and, yes, the graphics in the upcoming anime will be just as cool.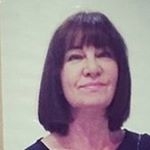 Latest posts by Michelle Topham
(see all)