The new Dystopia Interactive adventure game 103 was released on the 21st December. A game that is getting surprisingly good reviews, considering you can complete the whole game in one to two hours. After all, we all know many serious gamers hate short games.
But I didn't realize just how short of a game 103 actually could be, until I watched this 103 walkthrough from YouTube gamer Wolftooth.
Because he completed his 103 walkthrough in just 24 minutes and 41 seconds. A time period that has to be some kind of record!
And yes, Wolftooth did complete the entire walkthrough, including the game ending, in that time, and with no commentary. Just the game itself in all its stylized beautifully artistic glory.
As for 103 itself, the video game has gorgeous artwork, lovely music, an excellent voice actor and is linear in gameplay.
It also requires you to do nothing more challenging than walk around and around, read messages, solve simple puzzles, and look at pictures and other objects.
So it is quite a relaxing game to play. If you can get over the creepiness of the whole thing.
The idea behind the game is an interesting concept too, and is carried out so beautifully and with an ending that is unexpected and touching.
Watch Wolftooth's 103 walkthrough below for his entire gameplay, then buy the game on Steam.
If you are going to play 103, however, I would recommend taking quite a bit longer on your own gameplay. 103 is beautifully designed, the artwork is gorgeous and you should really spend time to appreciate that.
Related: This Kingdom: Two Crowns walkthrough is as helpful as a tutorial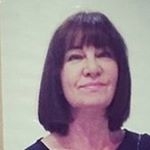 Latest posts by Michelle Topham
(see all)