The new Asobo Studio action adventure game A Plague Tale: Innocence was released on May 14th to extremely positive reviews from game critics. No wonder, as it is a game with gorgeous settings, beautiful graphics, superb voice acting and believable animations.
The game's protagonist, 15-year-old Amicia de Rune, is beautifully written and completely sympathetic, and with a grippingly sad scene just minutes into the game, plus high anxiety just minutes after that, there is a good chance you will play this one through in one sitting from beginning to end.  Especially if you prefer stealth to fighting. It really is that good.
If you want to see how this superb game plays, but do not have time to play it, there is another option. YouTuber MKIceandFire has an excellent A Plague Tale: Innocence walkthrough that shows this beautiful game off to perfection, and you really should watch.
MKIceand Fire's A Plague Tale: Innocence walkthrough
The popular YouTube gamer has recorded his gameplay with his usual no commentary (and no offense to the YouTubers that do have commentary during their walkthroughs but, in a game this gorgeous and this emotional, I just don't want it spoiled by someone talking through most of the best parts), and in 1080p HD and on PC.
There are also two ways to watch MKIceandFire's complete A Plague Tale: Innocence walkthrough. Either by watching the individual videos on his playlist, or by settling down to watch just one 7 hour 11 minute video from beginning to end.
I opted for the shorter videos, so I could walk away after each one to do other things. If you want to experience total game immersion, though, the longer video is exceptionally good. The game itself is so cinematic, it almost makes it seem like watching a movie.
You can watch the full 7-hour-plus video below and, of course, buy A Plague Tale: Innocence on Steam. The game's system requirements are below:
MINIMUM SYSTEM REQUIREMENTS:
Requires a 64-bit processor and operating system
OS: Windows 7/8/10 (64 bits)
Processor: Intel Core i3-2120 (3.3 GHz)/AMD FX-4100 X4 (3.6 GHz)
Memory: 8 GB RAM
Graphics: 2 GB, GeForce GTX 660/Radeon HD 7870
Storage: 50 GB available space
RECOMMENDED SYSTEM REQUIREMENTS:
Requires a 64-bit processor and operating system
OS: Windows 7/8/10 (64 bits)
Processor: Intel Core i5-4690 (3.5 GHz)/AMD FX-8300 (3.3 GHz)
Memory: 16 GB RAM
Graphics: 4 GB, GeForce GTX 970/Radeon RX 480
Storage: 50 GB available space
Related Reading: This Swag and Sorcery walkthrough is a bit grindy, but still fun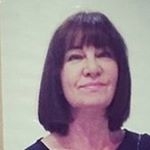 Latest posts by Michelle Topham
(see all)