The recently released video game A Short Hike is not my cup of tea.
It's only around 2 hours worth of gameplay (although I know someone who finished it in 45 minutes), and the graphics are so low-res and so out of focus, my eyes began to hurt watching A Short Hike walkthrough just 30 minutes into it.
Plus, I don't like platformers.
That being said, if you are into indie games, enjoy something that is charming, cute and unusual, love a game with excellent dialogue, and can get over the graphics (I couldn't, but you may love them), A Short Hike might be for you.
To check out the graphics before you buy the game, there is an excellent A Short Hike walkthrough I'm here to recommend. Particularly as the vast majority of people who have already played the game are not like me.
They actually love the graphics style.
The A Short Hike walkthrough I'm talking about is a 2-hour and 34-minute video put together by YouTuber BaerTaffy. It's the walkthrough I watched, although I didn't make it right through to the end.
Not Baer's fault, just those aforementioned out-of-focus graphics my eyes couldn't handle any more.
By the way, what is A Short Hike?
A Short Hike itself is a quirky indie adventure game in which you play Claire, a bird who is on vacation on an island and bored. So she sets off on a hike to the top of Hawk Peak in an attempt to get reception on her phone.
On the way, she learns to glide, gets a fishing pole and is able to fish, explores the island, talks to other hikers and finds hidden treasure. The game is played in a very relaxed way, and it is most definitely charming.
You'll find Baer Taffy's A Short Hike walkthrough in the video below and, if you are curious about the game, it is well worth a watch.
Baer is very good at reading dialogue from various characters, his commentary is pleasant to listen to and he takes his time meandering through the game so you do get its full effect.
As for the graphics in A Short Hike, the developer does say it is possible to increase the resolution so you get a sharper and less pixel-y look.
I'm not sure that would be enough for me, as my eyes just don't do well with this type of art style, but read this post on Steam if you want to try it.
If so, you can currently buy A Short Hike on Steam for just $7.99.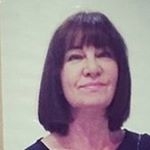 Latest posts by Michelle Topham
(see all)