This full Ashen walkthrough includes both gameplay and boss battles
Ashen, the superb new action role-playing game from New Zealand indie developer Annapurna Interactive was released on December 7th on PC and Xbox One.
It is a game I had been keeping my eye on for over a year, due to its gorgeous art style and Dark Souls-like gameplay. Especially as it was said to be a little more forgiving than Dark Souls in its combat.
So, of course, it was downloaded onto my computer a few hours after release.
I have to say, though, while the game may have easier combat than the Souls series, my character has died quite a bit more than I would like.
So much so, I eventually headed off to YouTube to find an Ashen walkthrough in an effort to get some help.
An Ashen walkthrough YouTuber GamerrZOMBIE was more than happy to provide, with his 14-video series.
The series includes the entire game, plus a video of the final boss battle, and one with all boss battles. A couple of which I definitely needed hints to beat.
As usual, his gameplay is efficient, well-played and without commentary. And, while gameplay is open-world, so you are not going to find the exact way you play in his videos, they can be a great help.
Plus, just fun to watch.
You can watch the first video in GamerrZOMBIE's Ashen walkthrough series below. His entire walkthrough series takes just over 8 1/2 hours, including the two boss videos. You will find that on his YouTube playlist.
I guarantee yours will be a fair bit longer than that. Mine took me around 18 hours to finish.
As for Ashen, it is getting rave reviews from critics, (here Eurogamer lauds one of its superb dungeons), with some calling it one of the best games of the year.
No surprise there.
Ashen gameplay is engrossing, the artwork is stunning, the music is lovely, the voice acting is fabuous and it really is a game well worth playing if you enjoy a super third-person RPG.
I know I did.
Related: This Monster Boy and the Cursed Kingdom walkthrough is full game and all boss battles in 10 1/2 hours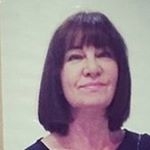 Latest posts by Michelle Topham
(see all)