MKIceandFire's Assassin's Creed Odyssey walkthrough is the best — obviously
I might as well say up front, when it comes to recommending video game walkthroughs, the first person I always go to is YouTuber MKIceandFire.
After all, not only are his game walkthroughs excellent, he also does them all with no commentary. That means zero inane comments, zero stupidity, and zero saying things that are so annoying I forget to watch the game.
Case in point, MKIceandFire's  Assassin's Creed Odyssey walkthrough.
The best walkthrough
Uploaded yesterday, MKIceandFire's walkthrough is just one hour and 34 minutes of the game so far. But that is because he is still under an embargo from publisher Ubisoft. Meaning he is only allowed to publish up to two hours of the game before the game releases on October 5th.
After that, he can upload anything he wants.
Which, with MKIceandFire, pretty much means most of the rest of his Assassin's Creed Odyssey walkthrough will be uploaded on October 5th, right as the game comes out.
It will also be in 1080p HD, not have any commentary and be the full game. His gameplay will also be superb. As always.
So, to get you in the mood for the Assassin's Creed Odyssey release — after all it is the 11th major game in the superb action role-playing series — you can watch the first hour and a half-ish of gameplay in MKIceandFire's Assassin's Creed Odyssey walkthrough in the video below.
The game itself is fast-paced, well-written, with excellent voice acting, pretty music, beautiful graphics and is downright fun gameplay.
Then, remember to check back on his channel on October 5th, as I guarantee you that you will be getting most of the rest of it then.
Assassin's Creed Odyssey will be released worldwide for Microsoft Windows, PlayStation 4, and Xbox One on October 5th, 2018. In Japan, it will also be available for the Nintendo Switch.
And, if you want a really good deal, the season pass for Assassin's Creed Odyssey will include two DLC episodes as well as a remastered edition of Assassin's Creed III.
How cool is that?
You can find other exceptionally good MKIceandFire's walkthroughs here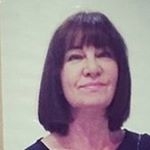 Latest posts by Michelle Topham
(see all)