If you are excited to play Astroneer 1.0,  I can guarantee you are nowhere near as excited to play as was YouTuber Z1 Gaming when he got started last month.
After all, not only has he uploaded a huge number of Astroneer 1.0 walkthrough videos (33 videos so far), he also told his YouTube followers in the first video for his Astroneer 1.0 walkthrough he was "excited" to play the full release of the game at least 30 times during the first four minutes of gameplay.
Yep, this dude wanted to play the full release of Astroneer just that much.
Astroneer is a sandbox adventure game that has been in Early Access since December, 2016.
A game where you can craft, mine, build bases, and generally create a new world on a world far away from home.
The full release of the game hit store shelves in early February. It includes a new solar system, new suits, hazards, vehicles, and items to craft. Single-player and co-op modes are playable.
Astroneer is now available on Steam.
You can watch the first video in Z1 Gaming's Astroneer 1.0 walkthrough in the video below. You can check out his entire 33 video playthrough on his YouTube channel.
And yes, he loves this game so much, Z1 Gaming also put together an Astroneer beginner's guide, and two other videos explaining much of what you need to know about the game, on a second playlist you will find here.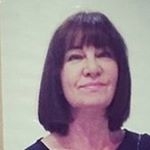 Latest posts by Michelle Topham
(see all)