Electronic Arts' new first-person shooter Battlefield V is due for release on November 20th, 2018.
The game has been in the news in recent months, though, not just because of its expected superiority in development, design and story but also because misogynistic gamers are not happy there is so much emphasis placed on female soldiers. Or that every single aspect of the game is not 'historically authentic'.
This, and other reasons, are why so many first-person shooter fans are chomping at the bit to be able to see what EA has pulled off with Battlefield V.
So they can decide to either buy it themselves, or give it a wide berth.
Now, however, there is no need to wait any longer for at least a little taste. Even though release of Battlefield V is still over a month away.
That is because popular YouTube walkthrough gamer MKIceandFire has just released an eight-video Battlefield V walkthrough with no commentary that includes a full single-player campaign walkthrough in seven videos, and a one and a half hour video with all Battlefield V single-player cut scenes.
His walkthrough is on PC, and in 1080p HD at 60FPs.
You can watch the first video in MKIceandFire's seven-part Battlefield V walkthrough below.
You can see the rest of his always exceptionally good videos in his full Battlefield V walkthrough YouTube playlist.
And, as you will see from his full campaign game walkthrough, whether you think Electronic Arts should have included female soldiers in their World War II game or not, Battlefield V itself is still going to be a superb game.
In other words, it would be a pity to not play it, just because you are following the misogynistic crowd. Especially as the game is already getting excellent reviews from game critics.
You can currently pre-order Battlefield V on PC, Xbox One and PlayStation 4.
Other game walkthroughs — This Visage walkthrough with no commentary is absolutely terrifying
LEGO Super Villains All Endings video has final boss, secret ending and awesome gameplay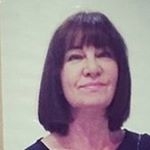 Latest posts by Michelle Topham
(see all)