This Bladed Fury walkthrough shows off this gorgeous game to perfection
Now I would have just said, if you like platform games, you really should buy the just released platformer hack n'slash Bladed Fury because it looks beautiful, and the price has just been slashed by 30 percent for the first two days of release.
What a deal, eh?
Advertising
But, when I started to watch this Bladed Fury walkthrough from YouTube gamer The Blue Dragon, I almost immediately changed my mind from "Buy it because it looks cool, and it's cheap" to "Buy it because this is a damned good game, and a helluva lot of fun to play".
Because The Blue Dragon's Bladed Fury walkthrough not only shows off this gorgeous hack n' slasher to perfection, with its painted art-style and cool Chinese mythology-based story, but it also proves how much fun the gameplay is.
Bladed Fury's story is minimal and just enough to push the fight scenes along — a princess is accused of murdering her father, and must set out on a quest to prove her innocence.  A quest that involves fighting and killing hundreds of demons, skeletons, monsters and ghosts that get in her way.
But it is all beautifully illustrated, with just enough dialogue to keep you interested but not bored.
The combat, however, is where Bladed Fury excels with fast combat animations, a slew of enemies to fight, and frequent boss fights.
Advertising
The game itself isn't overly long — probably no more than six hours for the average player — but you do get an unlockable Hard mode once you beat the game, which extends gameplay for a few more hours.
But, at 30 percent off, so just £5.03/€5.73/$6.99 on Steam until the afternoon of December 20th, and then back up to the regular still-cheap price, it is well worth every penny.
Watch the first video in The Blue Dragon's Bladed Fury walkthrough below to get a good sense of the game, if you are still unsure if this is a must-purchase for you.
Or to just get some hints, if you are already playing it and getting creamed. You can watch his entire walkthrough from his YouTube playlist.
The Blue Dragon's walkthrough is on PC, with no commentary (Yay!), is recorded in 1080P 60FPS and includes full gameplay with all missions, all boss fights, all cut scenes and, of course, the ending.
Related: This superb Ashen walkthrough finishes entire game in just 8 1/2 hours, including all boss fights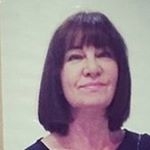 Latest posts by Michelle Topham
(see all)