Blair Witch game poorly optimized?
With reviews online saying how poorly the new indie horror game Blair Witch runs, I had already decided I was going to watch a Blair Witch walkthrough before I bought the game.
After all, if people with computers with much better specs than mine couldn't get the game to run well, then I don't stand a chance.
Complaints about the Blair Witch problems range from the game running at less than 30FPS, the protagonist stuck and not moving at all, constant crashes and zero optimization seeming to have been done on the part of Bloober Team the developer.
Oh and, yeah, Bullet your dog glitches out often and either runs in circles, or completely ignores your commands.
With reviews on Steam currently 'mixed', therefore, and a lot of people saying the game was released with so many issues it was a bitch to play, I was already mid-way through watching Shirrako's Blair Witch walkthrough (see video below) before I checked back on the Steam page to see several people reporting Bloober Team had already released a patch.
A patch that has now made the game play beautifully.
That being the case, even though I have now watched all of Shirrako's under four-hour Blair Witch walkthrough right through to one of the four endings, I enjoyed the game so much I bought it for a playthrough of my own.
Sure, a lot of the game isn't much more than a creepy, long and very dark walk through a dense forest with a few events occurring that will freak you out, but I still think it's a game you can play through a couple of times.
Especially as the last hour or so is terrifying, the game is worth playing for the superb dog mechanics alone (just wait till you freak out when Bullet wanders off and you're left all alone!), and there are four possible endings. Including a 'good one'.
Shirrako's Blair Witch walkthrough
As is usual with Shirrako and his walkthroughs, it is fast, efficient and completes just about everything in the game in under four hours. He also shows you all four possible endings in a separate video, if you want to watch them.
If you do decide to watch the walkthrough before you play Blair Witch yourself, my only suggestion would be to make sure you pause the video as soon as Ellis picks up clues or reads something, as Shirrako zips through them so fast it's easy to miss something important.
Watch the first video in Shirrako's Blair Witch walkthrough series below. You can check out the other four videos in the series from his playlist.
Then, once you have, grab the game on Steam as it is currently 10% off.
Note: ** I am almost 2 hours into my own playthrough of the game now and, yes, it is still well worth playing even if I have already seen how it ends. And no, presumably because the patch was released, the game is not glitching on me at all.
Related reading: This Pamali: Indonesian Folklore Horror walkthrough will scare the beejezus out of  you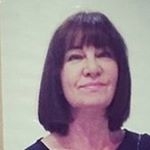 Latest posts by Michelle Topham
(see all)