Activision's new multiplayer first-person shooter Call of Duty: Black Ops 4 was just released a couple of days to good reviews.
With the lack of a single-player campaign, however, Call of Duty: Black Ops 4 is basically nothing more than another battle-royale game (and don't we seem to be getting too many of those lately?).
So much so, a fair number of gamers that have bought previous Call of Duty games have said they will not be buying this one.
Not with the lack of single-player, and the being forced to buy all four of the DLC releases together as part of a season pass.
Which is why, if you are one of the people who will not buy the game (I know I am), but still want to see how the game plays, watching a Call of Duty: Black Ops 4 walkthrough is the way to go.
If you want the whole immersive game experience, however, it should be a Call of Duty: Black Ops 4 walkthrough with no commentary.
And not one where another gamer is talking and screaming all the way through it. So ruining your game immersion.
At least in my opinion.
Shirrako's no commentary walkthrough is excellent
That is why I have been watching YouTuber Shirrako's Call of Duty: Black Ops 4 walkthrough with no commentary.this weekend
He is showcasing all the game's costumes, cutscenes, all boss fights, side missions and upgrades, and the final boss. And has recorded in 1080p, so the graphics are nice.
In other words, there is no need to buy Activision's lack of a single-player game with expensive DLC, if you don't want to.
Just watch Shirrako's excellent walkthrough in the video below, and you will see everything that the game has to offer.
He has seven episodes of his walkthrough out already, with more on their way soon.
You can watch his whole playlist so far on his YouTube channel.
Related: This Visage walkthrough with no commentary is very very scary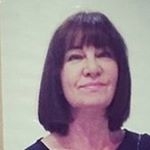 Latest posts by Michelle Topham
(see all)