If I am looking for a walkthrough of a recently released game, there are a few YouTube channels I normally head to first to see if the YouTuber running them has played the game and filmed a walkthrough of it.
Most of these channels are ones that have limited or no commentary as, during a first walkthrough of a new game, I like to just see how it is played.
This week, a full Dead Cells walkthrough was my latest need, as I was getting my butt kicked in this rogue-like Metroidvania style game far more than I would like. And, yep, dying. Repeatedly.
With the help of this full Dead Cells walkthrough uploaded by GamerrZOMBIE , however, the game became less about dying, and more about finding secret rooms and pathways, and how unlocking abilities progresses your character much faster than my way of playing. On a wing and a prayer.
If you haven't played it yet, as you will see from GamerrZOMBIE's Dead Cells walkthrough, it is an utterly gorgeous game with fabulous music, and challenging gameplay.
If you do manage to unlock certain paths and abilities, though, the game does become easier as there are then shortcuts you can use.
As for GamerrZOMBIE, he has managed to get through the full game of Dead Cells, and kill the boss.
Quite a feat, and I would love to know how many attempts he had before he got to that level.
Watch GamerrZOMBIE's first video in his full Dead Cells walkthrough below. I'm guessing he will have the rest of the videos in the serious up in no time.
You can buy Dead Cells DRM-Free on GOG.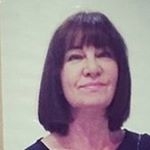 Latest posts by Michelle Topham
(see all)