Devil May Cry 5 is scheduled for release tomorrow on PC, PlayStation 4 and Xbox One.
The new action-adventure hack and slash video game from Capcom features the return of both Dante and Nero, with gameplay pretty similar to the first four games in the Devil May Cry series.
I know this because I have been glued to a Devil May Cry 5 walkthrough popular YouTuber MKIceandFire is currently uploading.
As of this writing, he has eight videos published, with a total gameplay time of over 7 1/2 hours so far, and he is still going strong. As the approximate time to complete the game is said to be around the 16 to 17 hours mark, there are still quite a few more videos on their way.
MKIceandFire's Devil May Cry 5 walkthrough is on the Xbox One X.
All gameplay has been recorded in 1080p HD 60FPS, and with no commentary. When he has finished, it will include the entire campaign.
And yes, the game is just as superb as critics are saying.
It looks even better than previous Devil May Cry games, the switching between Nero, V, and Dante at different points in the game is well done, and the story is superb. It's even funny in some parts.
Voice acting is also excellent, motion capture is beautifully done so characters actually do seem to move fluidly, and combat is amazing.
Especially when you factor in the large number of swords and guns you get to fight with, along with two halves of a haunted motorbike when you are playing as Dante. Yep, this game is incredibly fun, and one of the best hack and slash games I have seen in a long time.
Remember too, once you have finished your first playthrough, you can start all over again at a different difficulty level. This time, every combat encounter is changed, but you still get to keep your unlocks.
In other words, the amount of replayablility in the game is insane.
Watch the first video in MKIceandFire's Devil May Cry 5 walkthrough below to see just how good this game is, then head to his YouTube playlist to watch the rest. Because I guarantee, you are going to want to.
After all, fighting demons has never been so much fun.
Related Reading: Watch this Anthem walkthrough if, like me, you won't buy an always-online game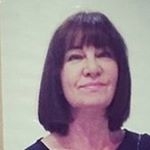 Latest posts by Michelle Topham
(see all)