This Expeditions: Viking walkthrough is massively in depth and fun
I am a year or so behind when it comes to playing the historical turn-based combat strategy game Expeditions: Vikings. But, as it is currently 50 percent off on Steam, and I owned and have played hundreds of hours of its predecessor Expeditions: Conquistador on GOG, I grabbed the Digital Deluxe version of the game this week.
And yes, I immediately became addicted.
So much so, I am not only playing my own very long first game of Expeditions: Vikings, but also watching a variety of Expeditions: Vikings walkthrough series on YouTube to get some tips as well.
In particular, a massive Expeditions: Vikings walkthrough by Scotland-based YouTube gamer Aavak, who has been playing the game since right before it was released in April, 2017.
Because Aavak not only has a cool Welsh accent, he is also a very experienced strategy game player and quite educated on the games he play.
And, while he does have a running commentary in the series, you do learn a lot about the game, his game strategy and why he makes the decisions he does.
For me, this was particularly useful during combat.
Aavak currently has 45 videos up in his Expeditions: Viking walkthrough series, and is still adding videos more than a year and a half since he still began his gameplay.
He uploaded the latest one to his game playlist last week.
You can watch the first video in Aavak's gameplay series —  Halls of Valhalla — and then access his entire game walkthrough via his YouTube playlist.
Related: This excellent Age of Civilization II tutorial and game guides will help you beat the game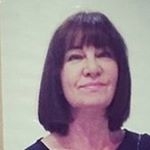 Latest posts by Michelle Topham
(see all)