When I think about the Farming Simulator series of games from Giants Software, I always think about massive numbers of German players spending days of their lives playing these games.
Because, yes, while Farming Simulator games are popular with enormous numbers of simulation game fans, it always seems to me it's German gamers that are the most obsessed. Them and the Brits.
The latest game in the series, Farming Simulator 19, was just released on November 20th and, as usual, it has fans waxing lyrically about how superb the game is. Germans included.
Fans mention the excellent graphical improvements, tons of farming implements and animals to choose from, the addition of John Deere equipment, three game modes (single-player, multi-player and co-op), a new repair feature, improved field care and, of course, horses as just some of the reasons why they love Farming Simulator 19.
And, while the game really is just an upgraded version of Farming Simulator 17, it is still a game you not only want to play yourself or with friends, but you want to watch other people play as well.
Especially if they play the game well.
Which is why I am recommending you check out the new Farming Simulator 19 walkthrough from YouTube gamer Daggerwin.
He is playing an Early Access copy of the game sent to him by Giants Software, so the finished game is slightly different.
Still, his Farming Simulator 19 walkthrough does give you a good chance to check out the new game and all its latest additions, as well as see how someone else handles gameplay. And someone who is quite experienced at these types of games, I might add.
Daggerwin shows his set up of the game, explains why he chose the combined harvester and tractor he did, why he places buildings where he does, including his farm house, and goes through all of his equipment choices as well.
And that is just in the first video of his series.
You will find the first video in Daggerwin's Farming Simulator 19 walkthrough below. His entire walkthrough playlist is on YouTube here. There are currently 12 episodes on his playlist, with more being added daily.
As for Farming Simulator 19, you can buy the game on Steam.
Related: This Age of Civilizations II walkthrough tutorial and game guides are brilliantly useful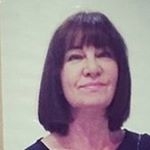 Latest posts by Michelle Topham
(see all)