Forager is so addictive — just try turning off this cool Forager walkthrough series
I am still a Forager newbie, having only played the new indie open world, adventure and exploration game for about an hour. And, during that time, no, I didn't find it 'relaxing' as so many players say it is.
After all, I died. A lot.
That's why, after half an hour of being repeatedly killed by jellies, (okay, it was late and I wasn't paying attention), I decided I should probably just watch a Forager walkthrough if I wanted to be relaxed.
That Forager walkthrough came in the form of a new series from YouTube gamer Wanderbots, who has been playing the game since it was in beta.
He currently has four episodes up of his Forager walkthrough series, but is obviously enjoying the game so much there will definitely be a lot more.
(His beta series of the game had 44 videos by the time he stopped playing it so, yes, his walkthrough of the now-released full game should hopefully be a long one).
And yes, I do find it relaxing watching Wanderbots playing Forager, as he has so much experience in the game he knows what the challenges are and, much of the time, works towards them so they don't end up destroying him.
Plus, he is one of the 'calmer' gamers (I really can't do with all that screaming some of them seem to think is fun), and he explains why he is doing what he is doing as he plays.
All of that ends up making his game walkthroughs as good as tutorials in many respects too.
Forager is addictive and you should buy it
Forager was developed by Argentinian developer HopFrog, aka guy-on-his-own-creating-an-amazing-game, Mariano Cavallero.
Cavallero has been working by himself developing video games for a few years now, and on Forager in particular for at least two years before its full release this week.
Sure, he occasionally hires people to help him but, as that can be expensive, that help is few and far between.
That hasn't stopped HopFrog from having big ideas about how Forager is likely to develop in the future, however.
In fact, according to Cavallero on his Patreon page, there is a lot more content coming down the pike:
I want the game to be multiplayer. I want it to have mod support. I want it to have tons of hours of content. I want to create FREE DLC and expansions for it.
So yep, if you buy Forager, you are likely to not only be playing the base game for hundreds of hours (it's so addictive, as you will see in Wanderbots' Forager walkthrough!), it should have a boatload of extra content as well.
And yes, you should buy the game as, for the €20/$22.65 it costs, it has an incredible number of hours of gameplay. Besides, it's fun and crazily addictive.
You can currently pick up Forager DRM-Free on GOG. And start watching Wanderbots' extremely cool and fun Forager walkthrough in the video and then the full series playlist below.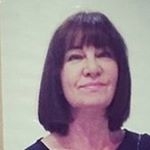 Latest posts by Michelle Topham
(see all)