Garden Paws, the new Kickstarted indie adventure RPG from developer Bitten Toast Games was released on December 18th, 2018.
It is not yet in its finished form, however, as the developer is still releasing monthly updates, and will likely continue to do so for at least the next six months.
With less than a month under its belt, though, Garden Paws is doing well. One of the popular new games on Steam, and with a slew of Very Positive reviews on the game popular as well, it is also one of the cutest games to be published in a while.
Garden Paws also has a massive amount of things you can do in the game. Things you can choose to do, or not do, depending on your own personal gaming style when playing an adventure RPG.
These include:
Turning your small home and shop into a large farmland through upgrades and questing.
Growing seeds into beautiful flowers and vegetables to sell in your shop.
Raising and caring for animals
Building up the town adding a Museum, Blacksmith, Inn and more
Overcoming natural disasters with the help of the townsfolk
Upgrading your tools and weapons.
Collecting artifacts to sell or donate to the Museum for fame and rewards
Exploring caves and dungeons for loot
Going fishing
In other words, the game is similar to Stardew Valley in many respects. Except with prettier graphics.
Of course, when you start playing an in-depth game like this, with a huge number of options to decide on, you may need a walkthrough to make sure you discover everything worth doing.
In that case, one Garden Paws walkthrough you may want to check out is a series by British YouTube gamer Lady Shelab.
She started off playing the game while it was still truly in demo form way back in August. She apparently has liked it so much she is still playing it. But this time the now-released game, with her latest video in her Garden Paws walkthrough just uploaded this week.
Check out Lady Shelab's first video in her series below. You can watch her entire Garden Paws walkthrough from her YouTube playlist here. And man, that game is the cutest thing!
You can grab it now on Steam.
Related: This Monster Boy and the Cursed Kingdom walkthrough is the full game in 10 1/2 hours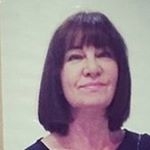 Latest posts by Michelle Topham
(see all)