Gris, the utterly gorgeous Barcelona-based Nomada Studio's adventure platformer game, was released on December 13th to critical acclaim from the likes of Gamestop, The Verge and Destructoid.
Destructoid gave the game a 10/10, and The Verge called Gris "One of the most beautiful games ever made".
So, with those comments in mind, I headed to YouTube to find a full Gris walkthrough to watch.
After all, my gaming budget is not infinite, and I wanted to be sure this indie adventure game really was worth spending 16,99€ ($19.25) on it before I added it to my games library, as it is quite short. (Hint: It most definitely is, because Gris is the most gorgeous game I have ever seen).
The Gris walkthrough that sold me on the game, however, was played by YouTube gamer GamerrZOMBIE, who played through the entire game in just over two and a half hours. On the Nintendo Switch, and with no commentary.
Because in a game this stunning and with an experience this lovely, believe me, you do not want to be distracted by commentary.
And, if you are looking for a Gris walkthrough that can help you find all the collectibles, or that can get you out of a spot you are stuck in, GamerrZOMBIE's walkthrough could be it.
For me, I was simply mesmerized by his Gris walkthrough from beginning to all-too-soon end, as this game is stunning.
From the gorgeous 2D artwork, to the emotional story you can understand without the need for one spoken word and, of course, the heart-breaking soundtrack.
It is one of the best games I have seen all year and, now I am currently playing it through for the second time, one of the loveliest games I have ever owned.
Nomada Studio themselves say about Gris,
"Gris is a hopeful young girl lost in her own world, dealing with a painful experience in her life. Her journey through sorrow is manifested in her dress, which grants new abilities to better navigate her faded reality. As the story unfolds, Gris will grow emotionally and see her world in a different way, revealing new paths to explore using her new abilities.

GRIS is a serene and evocative experience, free of danger, frustration or death. Players will explore a meticulously designed world brought to life with delicate art, detailed animation, and an elegant original score. Through the game light puzzles, platforming sequences, and optional skill-based challenges will reveal themselves as more of Gris's world becomes accessible."
You can watch the first video in GamerrZOMBIE's Gris walkthrough below to see what they mean.
You will find all four of the videos in his series on his YouTube playlist, including the video with the game's ending and the final boss.
You can currently buy Gris for PC on GOG DRM-free or on Steam. If you love the beautiful soundtrack, you can buy that on GOG too.
And all I can add to this is "Buy it, buy it, buy it, buy it". You will never play a game more lovely.
Related: This Kingdom: Two Crowns walkthrough acts as a great tutorial for the strategy game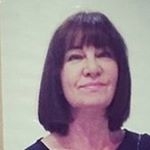 Latest posts by Michelle Topham
(see all)