New GWENT Merchants of Ofir expansion released, check out this cards explanation video
With many digital card games not doing as well as their developers expected, that does not seem to have stopped the popular Witcher game GWENT from continuing its success.
At least not on PC, iOS and Android anyway.
That's because, even if console versions of GWENT are no longer going to be supported, the PC game and the iOS and Android versions seem to be doing just fine.
At least if the new GWENT expansion Merchants of Ofir is anything to go by.
The just released GWENT Merchants of Ofir expansion dropped yesterday, December 9th, and it came out of nowhere with no heads up from developer CD Projekt Red that it was coming.
The Merchants of Ofir expansion adds more than 70 new cards, and a unique new stratagems card type. If you log onto the game by December 16th, you will also receive a free keg, which will give you 5 extra Merchants of Ofir cards.
You can also pick up 10 Merchants of Ofir premium kegs, a wraith skin and a unique cardback in the game's shop if you really want to drop some cash.
Check out the trailer below to get more info on the new GWENT Merchants of Ofir expansion.
For an in depth explanation of how Merchants of Ofir cards look and play though, watch YouTuber McBeard's excellent video below that.
He covers the entire expansion in under 27 minutes, talks about the major new Merchants of Ofir cards and what they do, goes over the scenarios, stratagems and more… and he does a damn good job doing it.
GWENT itself is currently available for PC, as well as iOS and Android.
Related: New GWENT roadmap update fixes a lot of annoying things — including starter decks, the tutorial, UI etc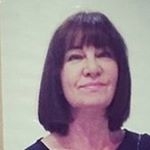 Latest posts by Michelle Topham
(see all)