I first heard about the new Supergiant Games RPG Hades in a Felicia Day podcast a few weeks ago. Apparently, she has known one of the founders of Supergiant Games since she was a teenager, thinks he's brilliant, and so had just picked up his new game — Hades.
Of course, any game Felicia Day is playing is a game I am going to try. Which is why, even though its still in Early Access, Hades ended up in my games library this month.
Hades, by the way, is one of the first games available at the new Epic Games Store. Just in case you're planning on picking it up, as that's currently the only place where you can get it.
It is an action RPG in which you play Zagreus, Prince of the Underworld. But a prince unhappy with his lot in life. So desperate, he is setting off on a journey to escape his father, Hades, and to get to Mount Olympus where he can live among the gods.
It is also one of the most gorgeous games you will ever play, packed with content (and yes, it's still in Early Access, so God knows how much there is going to be in the finished game) and hella fun to play.
But beware, as Hades is also a rogue-like game, and it is as brutal as hell. That means you can pretty much guarantee you are going to die. A lot.
And, when you do, you are sent back to see your father, Hades, who gives you a lot of abuse.
I need a Hades walkthrough
So much so, after my sixth time ending up in front of Hades, and hardly getting anywhere before I died, I looked for a Hades walkthrough to try to get some tips.
That's when I came across this excellent walkthrough series from gamer Wanderbots. Who, let's just say, had as much problem as I did in his first couple of videos before he got the hang of the game.
But, the great thing about watching Wanderbots' Hades walkthrough series is he doesn't make the same mistakes I did, and his gamplay style is quite a bit different.
So, even if he is still getting killed, I learnt a lot from his mistakes.
Wanderbot's Hades walkthrough is extensive too, as it currently consists of 23 videos and over 15 hours of gameplay so far.
That also means, as his gameplay improves and he progresses further in the game, he is a great help in making sure you die less.
Watch the first 45-minute video in Wanderbots' Hades walkthrough below. You can watch all of his other videos on his YouTube playlist.
And, of course, check out the official Hades trailer to see just how gorgeous this game is.
Related: This Monster Boy and the Cursed Kingdom walkthrough completes the game in 10 1/2 hours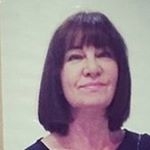 Latest posts by Michelle Topham
(see all)