The new IO Interactive stealth video game Hitman 2 (2018) is due for release on November 13th, 2018. But, if you cannot wait to check out the game until then, no worries.
That is because YouTube gamer MKIceandFire already has a Hitman 2 (2018) walkthrough out on his YouTube channel almost a week before the game's release.
A walkthrough that will show you everything you need to know about the game. In just four and a half hours as well.
In true MKIceandFire style, he also plays through the complete game in just five videos, which you can watch over a couple of days if you are pushed for time.
If you prefer to get your gameplay in one long stretch, however, he even offers his entire Hitman 2 (2018) walkthrough in one 4 1/2 hour video.
Or, if you are just interested in the Hitman 2 cut scenes from the game — totaling two hours and 38 minutes — he has a video featuring those as well.
In other words, MKIceandFire's Hitman 2 (2018) walkthrough videos will allow you to check out the whole game in whatever form you prefer.
And it is the whole game,by the way as, unlike Hitman, Hitman 2 is not an episodic game.
Instead, it features the main game seen in MKIceandFire's Hitman 2 (2018) walkthrough, as well as two paid expansions that are expected to be released by publisher Warner Bros. Interactive in the next couple of months.
Until then, watch MKIceandFire's Hitman 2 (2018) walkthrough filmed in 1080p HD on the PC in the five videos below. The entire 4 1/2 hour play through of the game is in the video below those.
If the game's cut scenes are the only things you find appealing, they are all by themselves in a video right at the bottom.
Related: This The Call of Cthulhu walkthrough completes the game in just six hours, and it's moody and dark and cool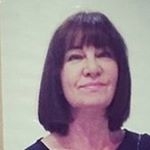 Latest posts by Michelle Topham
(see all)