This Kingdom: Two Crowns walkthrough shows how to play the game
Kingdom: Two Crowns, the third in the Kingdom strategy resource management game series from Raw Fury, was released on December 11th.
At the time of its release, I wasn't sure if I wanted to continue playing more Kingdom games as, with Kingdom: New Lands, I felt like I had experienced all they had to offer.
Especially as, once you have figured out the not-explained game mechanics in the first game, any Kingdom sequel becomes much easier to beat.
Then, this week, I stumbled across Christopher Odd's Kingdom: Two Crowns walkthrough and, I have to admit, I found it quite addictive.
Christopher Odd's Kingdom: Two Crowns walkthrough kicks off while he is still under a Raw Fury embargo, so he could only play and upload 40 minutes of gameplay a day until the game released.
He currently has nine videos up of his walkthrough, however, and they have been getting progressively longer as the embargo ended.
But what I especially like about Christopher Odd's Kingdom: Two Crowns walkthrough is that he explains the basics of the game as if you have never played the first game, as well as goes over the basics of Two Crowns.
Which, in effect, acts almost like a tutorial, showing you how to play the strategy game quite well.
Sure, he misses things as he plays, and doesn't understand every single game mechanic (the horse does eat to regain stamina which, as he didn't remember at first, slowed him down a bit), but his gameplay is relaxing and fun to watch.
You will also learn a lot about what to do and what not to do in Kingdom: Two Crowns from just watching him.
Watch the first video in Christopher Odd's Kingdom: Two Crowns walkthrough below to see what I mean. You can view all the current videos in his series from his YouTube playlist.
Learn more about Kingdom, and the two sequels Kingdom: New Lands and Kingdom: Two Crowns on the games' website. There is more in-depth information about Kingdom: Two Crowns on its Wiki.
Although, as Christopher Odd says, if you haven't played it yet, it makes more sense to not read the Wiki and to just figure out how the game works as you go along. You will get more enjoyment out of it that way.
The original game Kingdom, and both sequels, are available for PC, Nintendo Switch and Xbox One now.
Related: This Monster Boy and the Cursed Kingdom walkthrough is the entire game in just 10 1/2 hours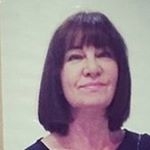 Latest posts by Michelle Topham
(see all)