This LEGO DC Super Villains All Endings video is fun
Finally, here is the video I have been wanting to see. YouTuber GamerrZOMBIE's no commentary LEGO DC Super Villains All Endings video.
It also includes all the cut scenes for that portion of the game, the final boss, and a secret ending. Yay!
At this point in the playthrough, the game itself has you decide to become either a hero or to stay a villain. And no, I am not telling you which one he chose. You will have to watch the video to find out.
GamerrZOMBIE's LEGO DC Super Villains All Endings video
The LEGO DC Super Villains All Endings video is just part of GamerrZOMBIE's walkthrough series, which he kicked off with parts 1 and 2 just a few days ago. He should have more gameplay up from the new Traveller's Tales action adventure game soon.
The game is getting positive reviews from almost all critics, who love its graphics, its humor, its in-depth game play and the fact there are so many iconic DC characters making appearances.
It is also the first LEGO game that allows you to fully customize your character and, when I say fully customize,  I mean that as the choices are enormous.
LEGO DC Super Villains releases in North America today on PlayStation 4, Nintendo Switch, Xbox One and PC in both a Standard and a Deluxe Edition. The rest of the world will get it on October 19th.
Now watch GamerrZOMBIE's All Endings video below, and pick up the game today. You can find out more about it at the LEGO website, and in the game trailer video below.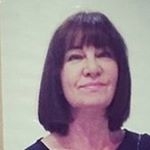 Latest posts by Michelle Topham
(see all)