You'll want to buy the game after this LEGO DC Super Villains walkthrough 
The new Traveller's Tales game LEGO DC Super Villains will be released on October 16th, but some YouTube gamers have already been given early access to the game.
And, of course, that means several have already uploaded the beginnings of a LEGO DC Super Villains walkthrough to help stir up excitement for the game.
This morning, I watched a couple of them but, as usual, I lean towards the no commentary versions  as there's just too much going on in any LEGO game to want to be distracted by commentary.
And this LEGO DC Super Villains walkthrough from GamerrZOMBIE is the bomb! (Although he isn't quite the completist collector I am!)
Because, other than his quick introduction thanking Warner Bros. for giving him early access to the game, there is no commentary.
Yet he shows the character customization in depth, which is not only exciting because it's the first time that has been allowed in a LEGO game, there are also tons of options to choose from.
And we also get to see a good 75 minutes of gameplay in the two videos he has currently uploaded. With the speed that he's uploading videos, though, I would imagine we will get most of the rest of his walkthrough very soon.
Game release details
LEGO DC Super Villains releases on Tuesday, October 16th.  It has single player and a two-player co-operative mode, and a season pass and a Deluxe Edition are available.
You can pre-order both now on Steam.
I have also gotta say, I am always excited about a new LEGO game but I am really really excited about this one, as it seems even more in depth than previous LEGO games.
Watch the first two episodes of GamerrZOMBIE's full LEGO DC Super Villains walkthrough below, and I'll bet you will soon be saying the same thing.
Is LEGO Worlds worth buying? It's cheap but reviews are mixed, and it's definitely not Minecraft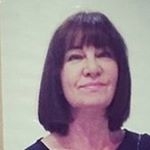 Latest posts by Michelle Topham
(see all)