Episode 1 of the long-awaited graphic adventure game Life is Strange 2 will be released tomorrow (September 27th, 2018) by publisher Square Enix.
But, knowing some YouTubers get access to the game earlier, and will sometimes be given permission by a developer to post their walkthroughs before the game hits shelves, I trolled YouTube this morning to find them.
And yep, a few of the top YouTuber gamers already have a Life is Strange 2 Episode 1 walkthrough up. And so I watched several.
MKIceandFire has the best walkthrough
But, as usual, MKIceAndFire currently has the best walkthrough uploaded, and will likely have the best for the next four episodes as well. He is that good.
His Episode 1 video in what will be a full game walkthrough as soon as all the other episodes are released is two hours and 48 minutes long. In that time, you really do get to see a very nice chunk of what is an amazing game.
MKIceAndFire also does all his walkthroughs in 1080p HD and with no commentary.
To me, that is perfect for a Life is Strange 2 walkthrough, as the game's storyline pulls you in so much you really do not want to be distracted by unnecessary and sometimes idiotic commentary.
Expect him to add some nice little additions to his walkthrough playlist when he finally finishes the full game too, as he usually includes extras videos of some of the cool stuff in a game you just want to see again and again.
Life is Strange 2 Episode 1 "Roads" releases tomorrow for PC, PlayStation 4, and Xbox One.
You can watch MKIceandFire's superb Life Is Strange 2 Episode 1 walkthrough in the video below. I guarantee you will be immediately addicted just with that first two-minutes of an opening.
Remember to check his channel close to the release date of the next episodes too, as I am damned sure he will be one of the first to have them up.
And, if you loved Episode 1 "Roads", you can buy that plus the Episodes 2-5 bundle on Steam.
You will find more of MKIceandFire's excellent walkthrough series here.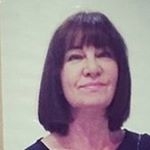 Latest posts by Michelle Topham
(see all)