Weirdly, I missed the release of a new indie adventure game called Lorelai last month.
Created by Harvester Games, the developers of The Cat Lady and Downfall, Lorelai is getting overwhelmingly positive reviews on Steam, but popped into my vision when YouTuber Joshiball started doing a Lorelai walkthrough.
Advertising
And I have to admit, while I do enjoy Joshiball's walkthroughs, and I watched his Lorelai walkthrough to its end, I did not like the game, as it fell flat compared to the previous two in the trilogy.
Much of my dislike was due to the graphics being faded and muddy (yep, it's the game's style, I don't like it), as well as dialogue that could use some work.
Overall much of the storyline is also simplistic, the puzzles are too easy, and the ending arrives too fast and without much effort. Especially if you get the golden ending, which a huge percentage of players seem to do.
The gameplay itself just felt completely rushed.
I do still recommend watching Joshiball's Lorelai walkthrough, however. Especially if you are a fan of The Cat Lady or Downfall, and are still undecided on whether to buy the game.
Advertising
As, after this walkthrough, I guarantee you will love or hate it.
Sadly, as much as I wanted to love this game, a game that was obviously made with love, I was in the latter category.
Joshiball's Lorelai walkthrough does add enjoyment to the game, however, and I am glad I watched that instead of buying it myself.
Particularly as he does his walkthroughs without commentary. Something I think is important in an adventure game like this, if you want to keep the game immersion intact.
Voice acting on Lorelai is also much better than the previous two games, and it covers depressing subjects like domestic abuse, while giving you the idea running away from your problems never solves anything.
Definitely a positive message overall.
That does not help negate the fact that I didn't like the game, though, and, after sitting through Joshiball's' Lorelai walkthrough, I am personally glad I did not buy it.
You may think differently.
Watch Joshiball's full Lorelai walkthrough in the video below.
And, of course, if you do decide to buy Lorelai, you can pick it up on DRM-free on GOG.
Yes, I always recommend buying games on GOG rather than Steam, as I just don't like a side of DRM with my games.
Related Reading: CJUGames' The Cursed Forest walkthrough is scary fun and incredibly chill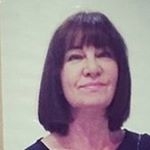 Latest posts by Michelle Topham
(see all)