Watch this Lucius III walkthrough if you're having problems with the game
Lucius III, the third in the Lucius series of psychological horror games was released last month.
The storyline of the game has anti-christ Lucius back in Winter Hill where he must track down the Four Horsemen of the Apocalypse.
The game is semi-open world, has a superb soundtrack, excellent cutscenes, and two possible endings depending on the decisions you make. It is also quite fun to play.
Lucius III was developed by Shiver Games and, while the voice acting and writing have improved from the first two games, the animation is terrible and the graphics are very low-budget.
It is also still a buggy mess of a game with players complaining of several game-breaking bugs forcing them to re-start certain chapters.
So much so, many players now say Lucius III may only be a game for die-hard Lucius fans more than anyone else.
That being said, if you are having problems with the game, hate the ancient graphics so don't want to buy it, or you really don't want to play a game so riddled with bugs, there is an excellent Lucius III walkthrough that completes the game in just three and a half hours.
Recorded by popular YouTuber RabidRetrospectGames, his Lucius III walkthrough is efficient, and without commentary. That means you still get almost the same game immersion you would get if you played the game yourself.
Watch his complete Lucius III walkthrough in the video below.
And, if you are in a mind to play the game yourself, you canalso pick up Lucius III on Steam. If you grab it while their holiday sale is still on, you can buy all three Lucius games for just over 20 euros.
Related: This Visage walkthrough has no commentary and is terrifying — it's also very very good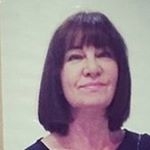 Latest posts by Michelle Topham
(see all)