The new Greyborn Studios retro puzzle adventure game Luna and the Moonling released yesterday.
But don't be fooled by how gorgeous the artwork is, how lovely the music or how adorable the characters, as the push block puzzles in this beautiful adventure game can be seriously frustrating.
That's why, if you have been playing the game, and are sick to death of getting to a checkpoint then realizing you screwed up, this Luna and the Moonling walkthrough from YouTuber MurderNurse may just be for you.
Because, sure, it may be a walkthrough of the Early Access version of the game, and a walkthrough without voice acting, but it is still extremely helpful through much of the game.
Luna and the Moonling stars two of the cutest characters around that you will play by switching between them in order to solve puzzles, avoid traps and dodge monsters on your way to the Moon Isles.
As you do, you will be looking for a cure for the King, Luna's father, who has been tragically turned into a seedling.
You will find the Luna and the Moonling walkthrough in the video below. In the just released full version there is, of course, voice acting, but this walkthrough will still give you a great idea of how the game should be played.
You can also watch the game's trailer in the video below that.
Luna and the Moonling released yesterday on PC and Mac. You can pick it up on Steam.
And if you're into walkthroughs, this My Brother Rabbit walkthrough of the full release of the game is excellent too!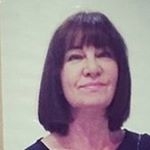 Latest posts by Michelle Topham
(see all)