A lifetime ago, I was a radio DJ at an alternative radio station in Oxford, Ohio and I lived and breathed This Mortal Coil. An alternative, experimental, neo-classic band, the wonderfulness of This Mortal Coil was that, while it only had two static members, it featured a revolving door of some of my favorite alternative rock artists – The Cocteau Twins, Dead Can Dance, Pixies and Modern English, just to name a few – and the music they produced was incredible.
One of the best This Mortal Coil albums was 'It'll End in Tears'. This was the album that featured the famous This Mortal Coil with The Cocteau Twins track 'Song to the Siren', one of the most successful songs they ever released, and a huge hit in the UK and elsewhere in Europe.
The track I loved the most from the album, however, was 'Dreams Made Flesh'. Sung by Lisa Gerrard from Dead Can Dance, the vocals for Dreams Made Flesh were ethereal and other worldly and so, so, so beautiful.
I've been listening to the entire It'll End in Tears album for the last couple of days, but today it was Dreams Made Flesh that made it to my Repeat Rotation Video status for repeat listening throughout the day.
After all, how could you listen to Lisa Gerrard's voice and not want to tear out your soul and fly?
Listen………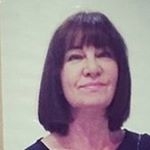 Latest posts by Michelle Topham
(see all)