Now, I'm not one to complain about a video game, unless it's really really bad. That's why, even though the just released 2D action shooter My Friend Pedro was said to have less than three hours of gameplay in it, I decided I would watch a My Friend Pedro walkthrough this morning in order to give it a fair shot.
After all, the Dead Toast Entertainment game may have boatloads of replayability. So that, at almost 20 bucks for a three-hour game, it doesn't seem like such a ripoff.
So I settled down to watch YouTuber Yamatufa Gaming's full My Friend Pedro walkthrough, with the full intention of buying the game if it would give me my money's worth.
Now, he completed the bulk of the game in 2 hours and 55 minutes, so I wasn't holding out much hope.
But, a few minutes in, and I had to admit, although, yep, it's a short game, My Friend Pedro is actually quite fun. Although, even when it's over, you're still not quite sure what it was about? Why you just did what you did? Or why your friend is an imaginary banana?
My Friend Pedro is crazy, fast-paced, has cool music, decent enough though not particularly stellar graphics, and it is a scoring game. So you will definitely feel like you're achieving something as you rack up kill points shooting everything that moves.
Due to the arsenal of weapons the game hands over to allow you to do the job too, it's never going to be a game you'll end up rage quitting either. It's too easy for that.
Having now watched the My Friend Pedro walkthrough right to the end, though, I'm still not sure I'll actually buy it.
Because, sure, it was fun to watch, but I'm still dubious about the replayability of it?
Watch Yamatufa Gaming's full My Friend Pedro walkthrough in the video below to see what you think.
His gameplay is on the Nintendo Switch, which does seem to handle the fast-paced game quite well. It has also been recorded with no commentary — something that is definitely my preference when it comes to game walkthroughs.
You can currently buy My Friend Pedro: Blood, Bullets, Bananas on Steam at a 15 percent discount.
Related: Cadence of Hyrule walkthrough completes the full game in less than 2 hours and 45 minutes — yes, it's a speed run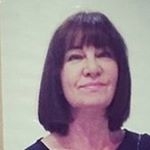 Latest posts by Michelle Topham
(see all)