Several gamers have been uploading videos of the Pathea Games farm life/sim My Time At Portia to their YouTube channels for ages now. Ever since the game was released in Early Access in 2017.
On January 15th, 2019, My Time At Portia finally left Early Access, and is already popular with gamers who are practically falling all over each other to be able to play, or record/stream this incredibly fun game.
So much so, it was the number 1 game in this week's Steam sale.
My Time At Portia is a mix between games like Harvest Moon and Stardew Valley, but with better graphics and even more in-depth content as it is set in a massive world.
It also offers an interesting mix of base management, quests, exploration and dungeon raiding.
The just released latest version of the game (Version 1.0.129133) also has new content that includes a flying mount, and the ability to organize parties for everyone in town.
In other words, there is a huge number of things to do, with enough to keep you going for several hundred hours. If not more.
A My Time At Portia walkthrough could be helpful
The sheer volume of content in the game is why, before you begin to tackle this huge world, you may want to check out a My Time At Portia walkthrough series.
A good one will show you how the game plays, and give you ideas of what to create and which quests to do, as well as explain what you need to know before you go mining or dungeon raiding. In other words, how to make the game the most fun and least frustrating.
After beginning to watch a couple of My Time At Portia walkthroughs, however, I finally chose the one currently being played by British gamer Lady Shelab.
She has been playing My Time At Portia since November, 2017 with 309 videos of Early Access gameplay currently uploaded to her YouTube channel (see playlist here). So, yes, she knows the game well.
She kicked off a new walkthrough this week, however, now that My Time At Portia is out of Early Access,  and is more stable and with even more content.
I specifically chose Lady Shelab's walkthrough series, though, as she is one of the few that doesn't talk through the cut scenes, doesn't use a facecam (I'm not a fan, as a facecam often covers up necessary parts of a game screen), and has an excellent grasp of the game mechanics.
She also has a nice voice, and a cute British accent.
In other words, what more could you want from a good My Time At Portia walkthrough, eh?
Check out the first video in Lady Shelab's walkthrough below to see what I mean. She currently has seven videos uploaded in her on-going series, for a total of almost six and a half hours of gameplay so far.
You can expect her to upload many more videos in coming weeks, though, as she definitely loves this game.
Watch all the videos currently in the series from her YouTube playlist here, and keep going back to it for her latest uploads.
Grab My Time At Portia on Steam if you don't mind DRM. If you do, as always GOG is selling the game DRM-free.
MINIMUM:
Requires a 64-bit processor and operating system
OS: Windows 7+ / 8.1 / 10 64 bit
Processor: Intel i3 Processor
Memory: 6 GB RAM
Graphics: ATI 7770, Nvidia GeForce GTX 660 2GB
DirectX: Version 10
Storage: 6 GB available space
RECOMMENDED:
Requires a 64-bit processor and operating system
OS: Windows 10 64 bit
Processor: Intel i7 Processor
Memory: 16 GB RAM
Graphics: Nvidia GeForce GTX960+
DirectX: Version 11
Storage: 10 GB available space
Related: This Monster Boy and the Cursed Kingdom walkthrough is full game in 10 1/2 hours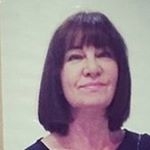 Latest posts by Michelle Topham
(see all)